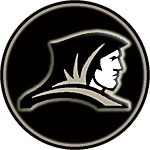 The Nashville Watchmen began play in 2029 after a relocation of the Bloomington Beavers. This was the fourth move for the franchise in the league's history. The team was founded as the Jurrasic Park Carnivores and became the Effingham Flaming Hearts before moving to Bloomington. Historically, the franchise had a 1926-2202 record in it's three previous incarnations.
Franchise stats (through 2031):
Edit
Record: 218-268
Playoff appearances: 0
Championships: 0
GM: daleelijulie (2029-present)
Team Records
Edit
Team batting records (career):
Edit
BA: Stan Reed, .285
OBP: Emilio Guitierrez, .390
SLG: Emilio Guitierrez, .464
OPS: Emilio Guitierrez, .854
VORP (2017 or later): Emilio Guitierrez, 196.7
G: Anastasio Freitas, 1227
AB: Anastasio Freitas, 4408
R: Anastasio Freitas, 572
H: Anastasio Freitas, 1158
TB: Anastasio Freitas, 1794
2B: Anastasio Freitas, 196
3B: Emilio Guitierrez, 26
HR: Anastasio Freitas, 134
RBI: Anastasio Freitas, 504
SB: Emilio Guitierrez, 106
BB: Emilio Guitierrez, 485
HBP: Emilio Guitierrez, 53
K: Anastasio Freitas, 678
Team pitching records (Career):
Edit
ERA: Antonio De La Cruz, 3.50
W: John McCoy, 48
L: Robby Brooks, 58
SV: Don Conner, 122
CG: Antonio De La Cruz, 9
SHO: Antonio De La Cruz, 2
IP: Robby Brooks, 955
BB/9: Antonio De La Cruz, 1.1
K: John McCoy, 793
K/9: John McCoy, 9.3
K/BB: Antonio De La Cruz, 6.12
WHIP: Antonio De La Cruz, 1.15
OOPS: John McCoy, .668
VORP (2017 or later): John McCoy, 145.8
Teams and Parks
Edit
OTBA:
Nashville Watchmen
Park:
Nashville Stadium (cap 55,000)

AAA:
Louisville Patriots
Park:
Park of America (cap 27,409)
AA:
Birmingham Night Stalkers
Park:
Birmingham Municipal Stadium (cap 18,382)
A:
Knoxville Cooks
Park:
The Kitchen (cap. 14,298)
Short A:
High Point Missions
Park:
The Mission (cap. 11,398)
Team Hall of Fame Register
Edit
None
John Ryans Contract Debacle:
Edit
The team's new ownership found themselves taking over a team with a decimated roster and a very low financial capacity. The team was deep in debt and saddle with a contract for 16.7 million a year for John Ryans, a former All Star who had lost the ability to play at the major league level. An man who owned the club for only a few months took on the contract of Ryans to meet a "payroll floor." The result of the financial problems combined with the salary kept the team from being able to sign free agents for the first two seasons. At one point, Ryan's contract was 1/3 of the total team payroll as he languished in the minor leagues.